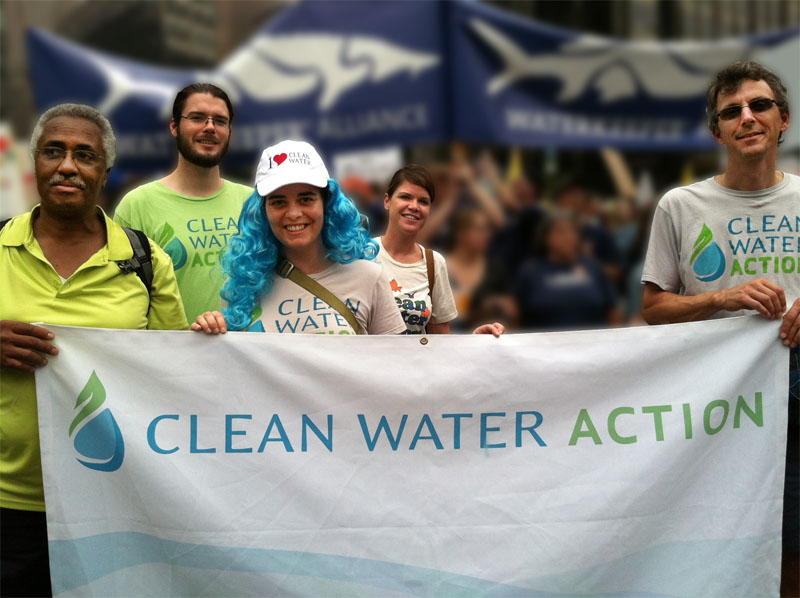 Since our founding during the campaign to pass the landmark Clean Water Act in 1972, Clean Water Action has worked to win strong health and environmental protections by bringing issue expertise, solution-oriented thinking and people power to the table.
Our Mission:
To protect our environment, health, economic well-being and community quality of life. Clean Water Action organizes strong grassroots groups and coalitions, and campaigns to elect environmental candidates and to solve environmental and community problems.
JOIN US! Together we're making a difference for Clean Water.
Take action to protect drinking water and clean up polluted waterways:
Get health-harming toxics out of everyday products;
Protect our water from dirty energy threats - drilling and fracking for oil and gas, and power plant pollution;
Build a future of clean water and clean energy;
Keep our clean water laws strong and effective to protect water and health.
Front page "hero" photo courtesy of Alan Grinberg. Photo information: ..."Lake Tahoe Thunderhead"