Green infrastructure uses innovative approaches to reduce storm water and sewage overflows, protect NJ's water resources and drinking water, create green jobs and reduce climate change impacts including flooding and salt water intrusion. Green water infrastructure includes:
Rain and roof gardens, rainwater harvesting, and permeable pavements.
Planting trees, restoring wetlands, creating stream buffers and functioning urban forests.
Water efficient appliances and landscaping.
Wind and solar power.
Nutrient recycling in community gardens.
Onsite wastewater treatment and safe reuse.
Programs: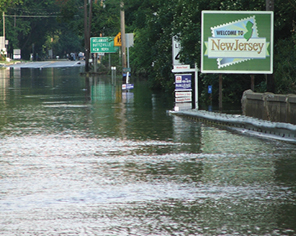 Clean Water Action is part of a statewide coalition, Sewage-Free Streets and Rivers, a coordinated campaign across New Jersey communities with combined sewer systems that overflow raw sewage during heavy rainfalls. These overflows can cause sewage backups into basements and streets, and dump an estimated 23 billion gallons of raw sewage into New Jersey's waterways annually. After rains, the raw sewage that spews into our waterways and backs up into the streets of many urban communities poses a significant health threat to people and denies folks their right to access to safely swim, fish and recreate local on local rivers and waterways.
The 21 municipalities with combined-sewer systems are also affected by private-sector disinvestment and a history of environmental contamination from industry. The culmination of industry and combined sewer overflows has had a disproportionate impact on low-income residents and communities of color.
By July of 2019, the 25 municipalities and utilities that hold sewer treatment permits in these communities will need to submit a report evaluating alternative solutions to the sewage-overflow problem. That means that now is the time for members of the community to speak up and make their concerns and preferences heard. The purpose of the Sewage Free campaign is intended to be used as a vehicle to coordinate and amplify the voices.
The goal of the campaign is to build capacity for community organizations to engage residents, business leaders and elected officials in communities affected by these overflows to learn about various solutions, and to indicate which ones they want prioritized. The campaign advocates for funding for extensive public educational outreach; for at least three meetings to allow meaningful public discussion of available alternatives; and for assurances that the solutions being evaluated will be cost-effective, reflect community values, and bring additional benefits such jobs, job training, local contracting and more green infrastructure and green spaces.
In 2015 the state Department of Environmental Protection issued operating permits to 25 communities and authorities with older combined sewer systems that carry both stormwater and sewage in one pipe. The permit requires these operators to develop plans for reducing the number and severity of combined sewer overflows, which happen when stormwater overwhelms the system. This combination of stormwater and sewage is released into nearby waterways, and sometimes floods area streets and backs up into basements. The plans require each municipality and sewage treatment plant operator to evaluate by July 2019 all the alternative techniques available to them to remedy the problem, and to file plans by July 2020 showing how they will implement these alternatives to reach the desired reduction.
The Sewage-Free Streets and Rivers campaign was developed by a group of organizations working to make New Jersey communities stronger and healthier places to live and work, and is attracting a growing list of partners. Learn more here.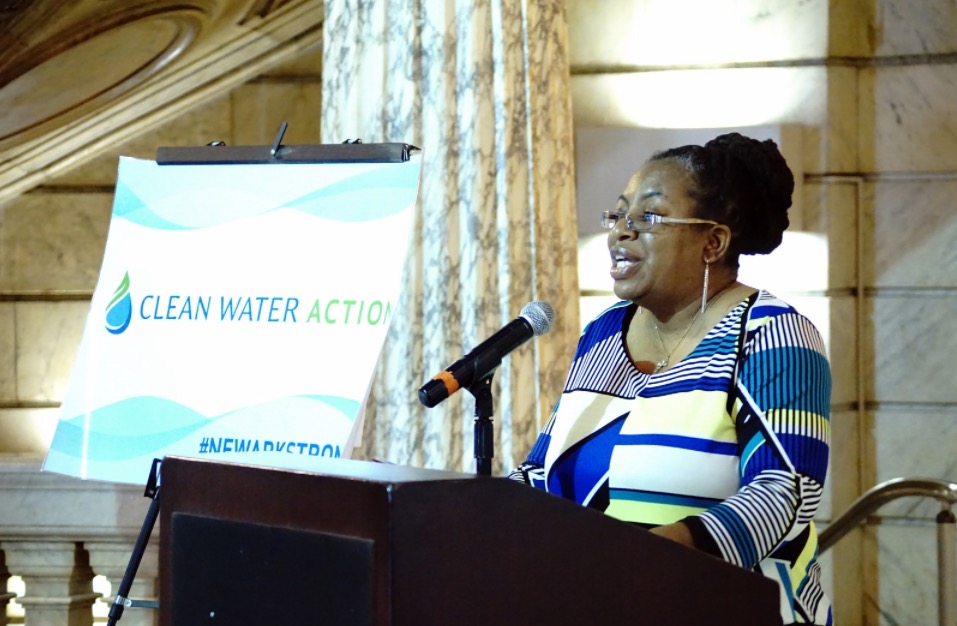 Clean Water Action and Clean Water Fund are working in collaboration with the NJ Environmental Justice Alliance and Ironbound Community Corporation in the South, West and East Wards of the City of Newark to create a Resiliency Action Plan (RAP). This partnership will work in conjunction with the City of Newark, community leaders, and residents to address efforts to reduce the greenhouse gases that contribute to climate change, adapt to the changes already underway, and foster social inclusion and cohesion. 
As a frontline community, Newark has seen first-hand the impact of climate change, with Hurricane Sandy being the most recent, and most severe, impact. With resident's public health and safety in mind, it is now the time more than ever for Newark to lead the way in climate resiliency efforts.
The risk to our residents' public health and safety make this a critical opportunity for Newark to seize and for our communities to lead the way towards greater climate-resiliency. This project will allow this to happen, where residents put forth their vision for resilience and develop a roadmap for action to achieve that vision.
This project was made possible with the support of the Kresge Foundation. Kresge selected seventeen community-based nonprofits from across the nation, out of over 230 nonprofit applications, with the grant. We were the only application selected in New Jersey.
Revitalizing our neighborhoods and business districts can be achieved by coordinating solutions to water, solid waste and energy at the same time, thereby creating heathier, greener, more vibrant and affordable communities and green jobs. Key elements include:
Mitigation: Reduce Greenhouse Gases
Support energy efficiency, conservation, wind, solar and renewable energy.
Advance Zero Waste (reduce, reuse, recycle, compost).
Reduce urban heat island effect and air pollution.
Adaptation: Clean Water, Less Flooding, Turn Down the Heat
Create and maintain rain, food, and roof gardens, as well as onsite composting.
Utilize permeable pavements. Install pollution & heat resistant landscapes, streetscapes, trees, parks, greenways and stream buffers. Establish onsite wastewater treatment, rainwater harvesting systems and safe reuse.
​Social Cohesion: Green Economy, Healthy Neighbors
Generate family supporting green jobs & business opportunities for local people.
Direct city and private investment to green infrastructure and neighborhood designs.
Clean Water Action and Clean Water Fund are partners of Newark DIG (Doing Infrastructure Green). Established in 2013, Newark DIG is committed to continuously improving the quality of life, health, and viability of the City of Newark and its residents through the use of strategic collaborative methods including: community-driven urban design, public policy planning, environmental and social justice advocacy, education, and local capacity building. Our primary goal is the establishment of sustainable green infrastructure as the first line of defense to better manage stormwater runoff, improve water quality and resiliency to flooding, and reduce combined sewer overflows (CSOs), with a focus on the Passaic River and its tributaries. 
Newark DIG Partners
City of Newark

Clean Water Action & Clean Water Fund

Greater Newark Conservancy

Ironbound Community Corporation

I.T.V. It Takes A Village, Inc.

MnM Consulting

Newark Environmental Commission

New Jersey Department of Environmental Protection

New Jersey Tree Foundation

NY/NJ Baykeeper

Passaic Valley Sewerage Commission

Rutgers Cooperative Extension Water Resources Program

Trust for Public Land

Unified Valisburg Services Organization
For More Information
Contact Kim Gaddy, Clean Water Action Environmental Justice Organizer, at 973-914-2449.
Stay Informed
Get the latest updates and actions:
There was a problem processing your signup. Please try again.