What I Did for Earth Day 2013
April 23, 2013
by Jonathan A. Scott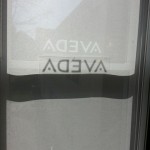 Today, I had the good fortune to visit with Aveda salon and spa owners, managers, stylists and volunteers in Concord, Hooksett, Londonderry, Windham and Milford, New Hampshire. My colleagues on the Clean Water staff and volunteer Clean Water leaders go to make Earth Day additional salons in New Hampshire, Massachusetts, Rhode Island and Connecticut.
Volunteers in each salon had organized "cut-a-thons" to benefit Clean Water Fund as part of a series of similar global Earth Day Aveda events. Besides helping Clean Water Fund and other great clean water causes, hundreds of Aveda volunteers and clients across the U.S. and around the world were shooting for a new Guinness World's Record: the largest number of haircuts for charity in one day.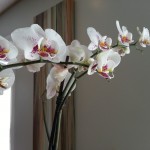 The possibility that we could be part of setting a world record was exciting enough. But the best part of the day for me was meeting all the fun, fabulous, creative, welcoming and dedicated folks at each stop on my New Hampshire Earth Day cut-a-thon mini-tour. And being able to say "Thank You" in person.
What did you do for Earth Day 2013?
SPECIAL BONUS FEATURE: the secret recipe for the chocolate peanut butter coconut no-bake cookies delivered during these visits
1/2 cup coconut oil (I got this in the baking supplies aisle at the supermarket; it was in a glass jar and looked almost like mayonaise from the outside of the jar)
2 cups sugar (I used about 1 3/4 cups)
1/2 cup rice milk, plain, not vanilla or other flavoring (I used this because Deb asked me to make these dairy free; you could also use almond milk or soy milk, or try it with regular milk)
4 tablespoons unsweetened cocoa
pinch of salt
1/2 cup creamy peanut butter (or chunky if you prefer)
3 1/2 cups quick-cooking oats
1/2 cup shredded unsweetened coconut
2 teaspoons vanilla
1. add first 5 ingredients to a 4-quart saucepan
2. bring to a rolling boil until everything is melted and dissolved and then keep going for no more than 1 minute once you're there.
3. remove from heat
4. throw everything else into the pot and mix it all up
5. spoon onto waxed paper and let cool
6. package into containers, and store in cool place where you can't find it (or you will eat them all)