May 9, 2017
I am a canvasser. For four months, I have been knocking on doors and talking to folks about environmental and public health issues with Clean Water Action. I recently graduated from Salve Regina University where I majored in biology with a focus on environmental sciences.
I always pictured myself doing research for an agricultural company or becoming some sort of laboratory technician, but I didn't imagine I would be a community organizer for a nonprofit. I can honestly say I can't imagine working for any other organization.
June 27, 2016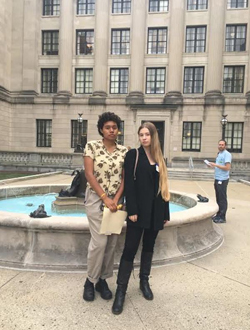 Last week, I traveled from our Montclair office to the Statehouse in Trenton for a Clean Water Lobby Day. On the way there, the scene that played in my mind mirrored one from House of Cards. I thought of Kevin Spacey rolling his eyes before he opened the door to the hallway and the lobbyists dying of anticipation waiting on the other side of the door.