Plastic Free July is a global movement that empowers us to be part of the solution to plastic pollution. The concept is simple: Participants are challenged to take account of their current plastic use and reduce their reliance on single-use plastics.
Foodware everywhere
The world produces 380 million tons of plastic every year. Up to 50% is for single-use purposes— that is equivalent to the weight of over 520 Empire State Buildings! 99% of plastics are also made from fossil fuels so minimizing plastic use also helps to fight climate change.
Burning plastic creates harmful, climate-damaging emissions. Burying plastic contributes to leachate (toxic garbage juice) that seeps into our soil and groundwater. And all the plastic littering our environment? It breaks down bit by bit, leaving behind everlasting microplastics that, quite literally, infiltrate the entire world: from our waterways to our bloodstream.
Source reduction (creating less plastic and generating less demand) accounts for the largest percent of potential plastic pollution reductions across all reduction strategies like recycling and switching to compostable products. Since 2011, ReThink Disposable, a program of Clean Water Action and Clean Water Fund, has been fighting the good fight to keep oil in the ground by untethering from plastic goods (plastic is made from oil!). Going to the root of reducing plastic pollution (aka source reduction!), ReThink Disposable annually prevents over 22 million pieces of single-use packaging from entering the waste stream and demonstrates how reuse is good for local businesses with $650,000 collective annual savings.
Make an impact this Plastic Free July with ReThink Disposable!
Join ReThink Disposable in cultivating justice for water, lands, and our future. We've come up with some fun and easy ways to commit to reducing your single-use plastic footprint. Here's how to help:
These are our Top 10 actions for how to ReThink Disposable. Make a pledge here to continue doing the ones you already do, and choose the new actions you are willing to commit to.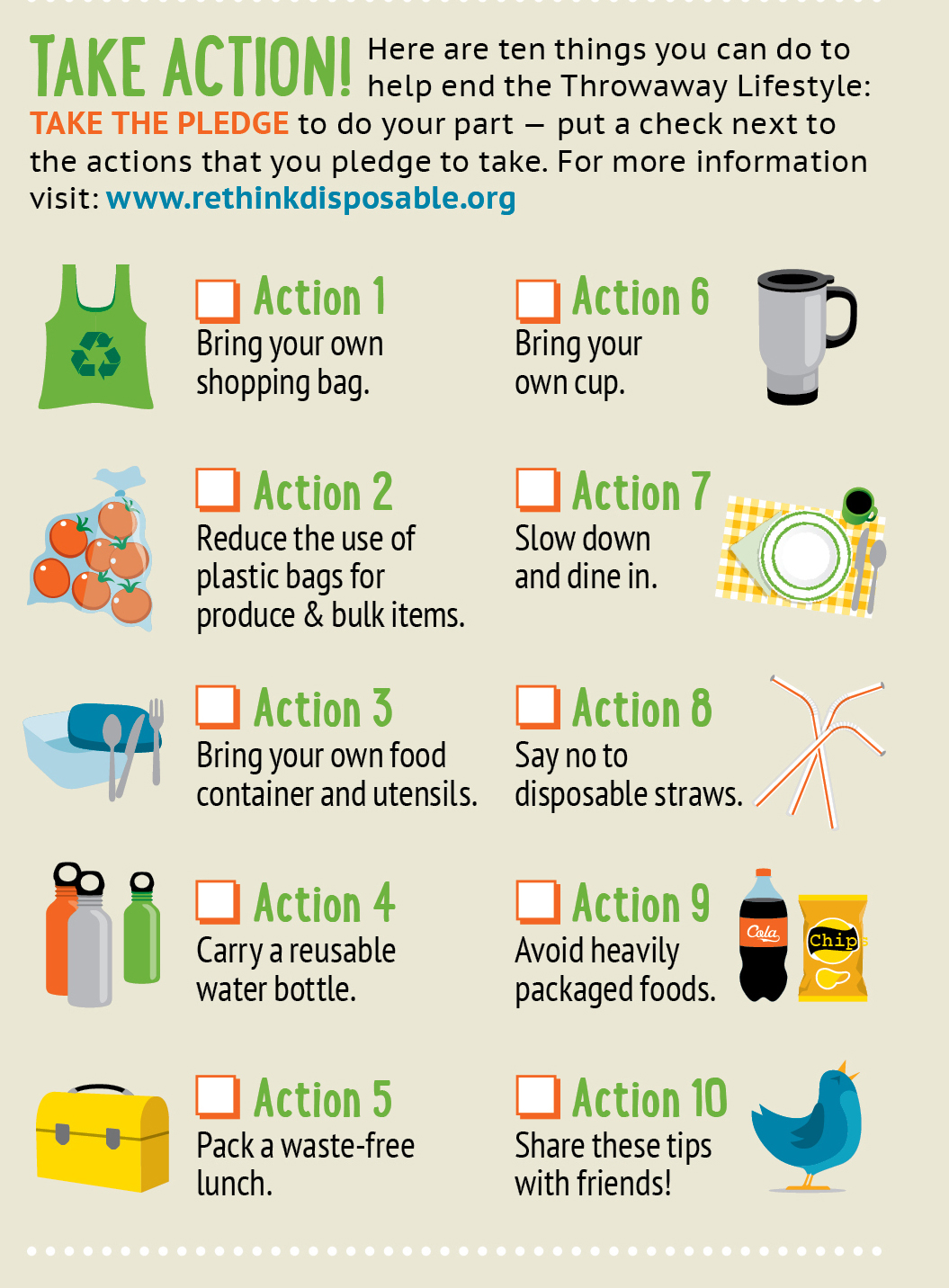 We are thrilled to announce that ReThink Disposable is recognized for their hard work as one of THREE finalists across the US and Canada nominated for The Reusies® Reuse Community of the Year:  "The Reusies® celebrates the pioneers, the trailblazers, the innovators and game-changing heroes who are developing a better way than throw-away, advancing systemic change and co-creating a world where we can get what we need and want without all the waste." The winners are selected by popular vote and the awards will be streaming live on September 29. Vote for ReThink Disposable today!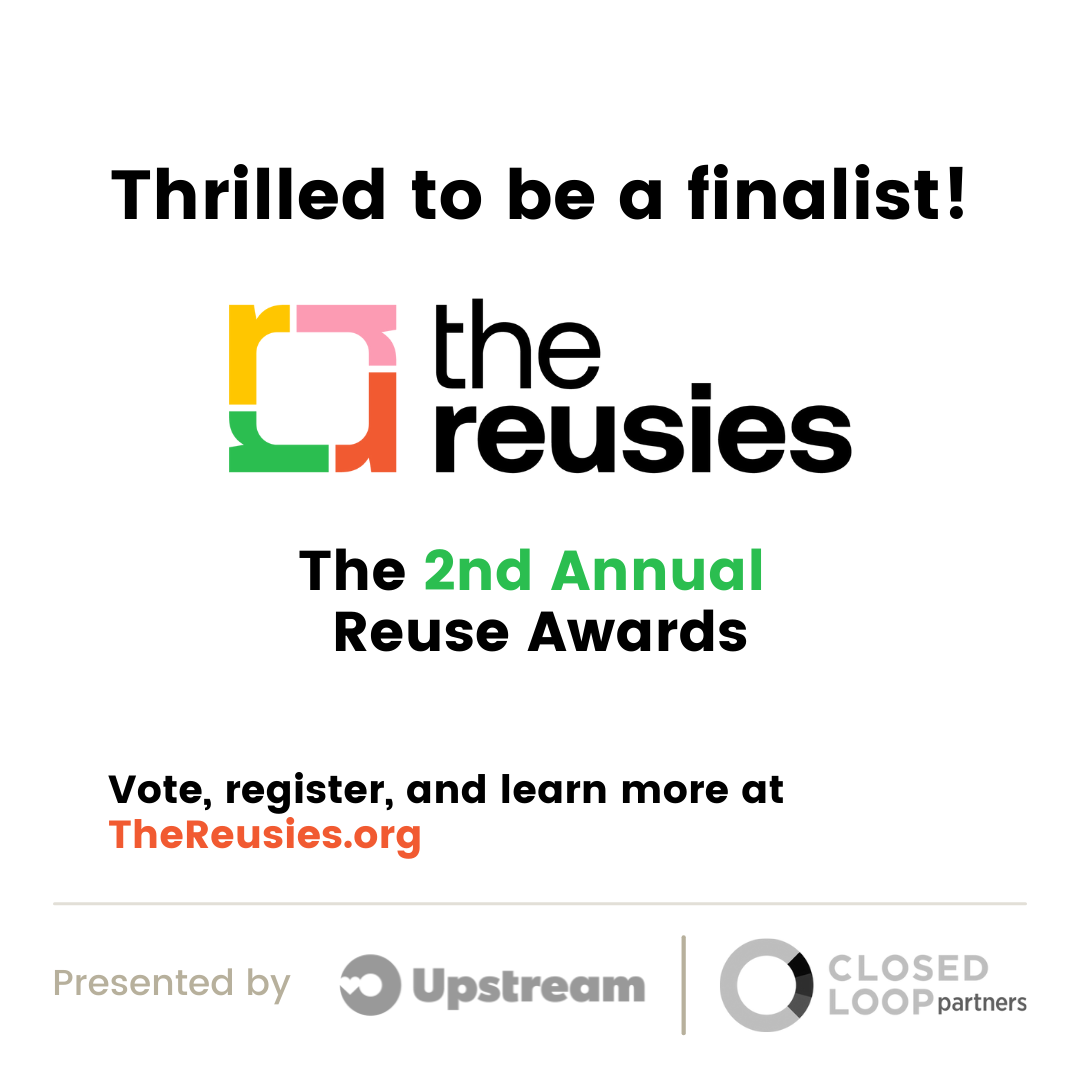 3. Join our #PlasticFreeJuly Photo Challenge!
Let's flood social media with pictures of your favorite restaurants, coffee shops, tea shops, etc. that choose to ReThink Disposable (i.e. choosing to use reusable foodware items instead of single-use)! Post photos of yourself with reusable items to help inspire other restaurants to make the change. You'll be entered to win a ReThink Disposable reusable travel dining kit and your photo could be featured on our Instagram! 
How to enter:
Share selfies, photos or videos with reusables at your favorite restaurant, coffee shop, tea shop, etc on your Instagram (post, reels or stories). 
Tell the world WHY you support restaurants that choose to #ReThinkDisposable and use reusables over single-use this #PlasticFreeJuly. Make sure you tag the restaurant in your post!
Follow us at @thefutureisreusable @cleanh2oaction and tag us in your post. If your account is private, you can DM us a capture of your post. 
Winner will be selected on August 1st. Winner will be notified via DM! Open to US residents 18 years or older. Good luck!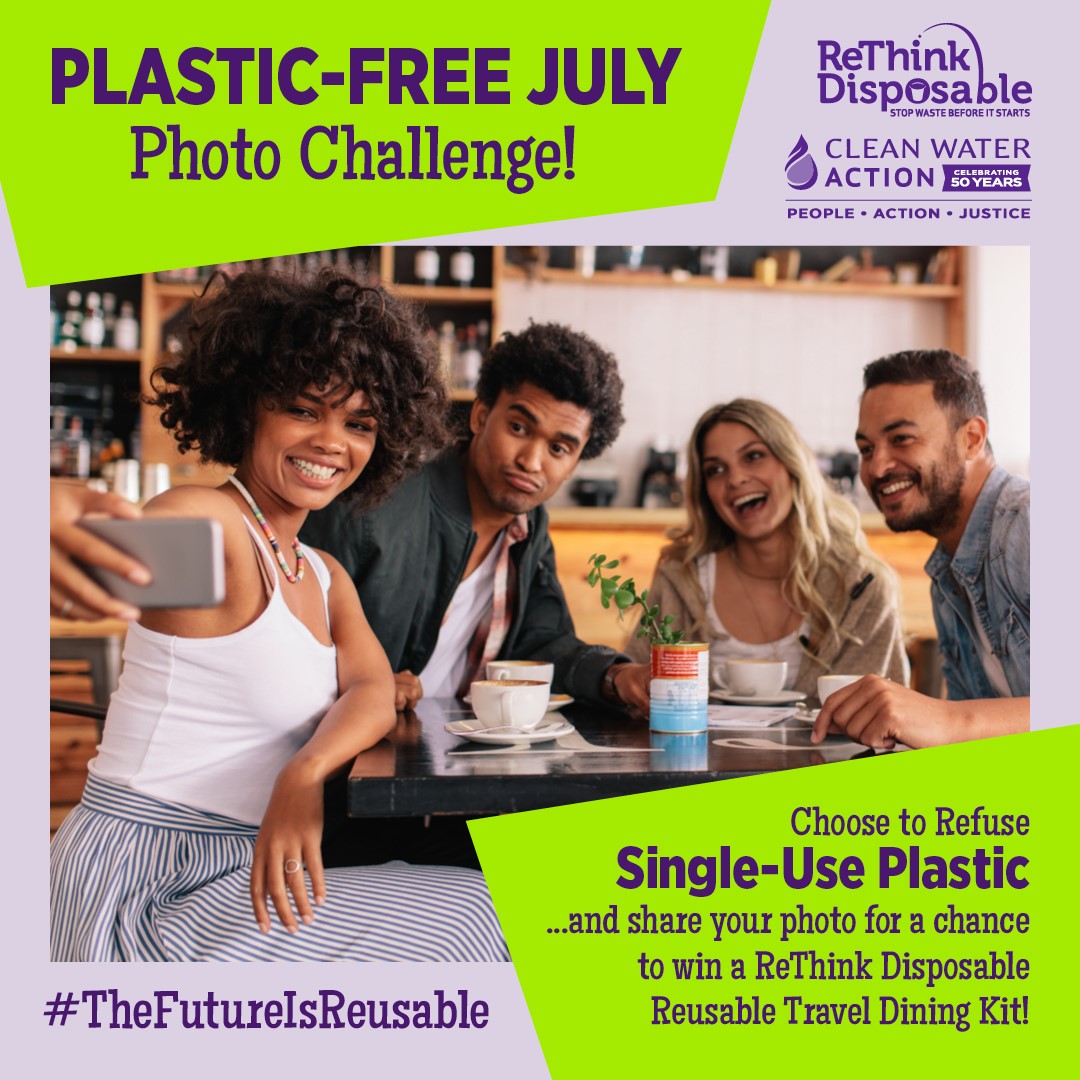 Stay Informed
Get the latest updates and actions:
There was a problem processing your signup. Please try again.